Luxury Lifestyle Magazine For The Affluent
Unravelling the Apex of Luxury SUVs
◙ By Phil Foo | Photos Ⓒcopyright Alex Tan (Aston Martin Kuala Lumpur)
Aston Martin, renowned for crafting exceptional sports cars, unleashed an automotive marvel with the introduction of the Aston Martin DBX in 2019. A testament to the brand's engineering prowess, the DBX707 takes this luxury SUV to exhilarating new heights, combining cutting-edge performance, opulent design, and unparalleled comfort.
Performance Redefined
At the heart of the Aston Martin DBX707 lies a powerhouse that redefines what an SUV can achieve. The DBX707 boasts a robust 4.0-liter bi-turbo V8 engine, capable of producing an awe-inspiring 707 horsepower, hence its name. This beastly engine effortlessly propels the DBX707 from 0 to 100 kph in a mere 3.3 seconds, showcasing its sports car DNA in an SUV body.
"The interior is a sanctuary of luxury and comfort. Lavish hand-stitched leather upholstery…"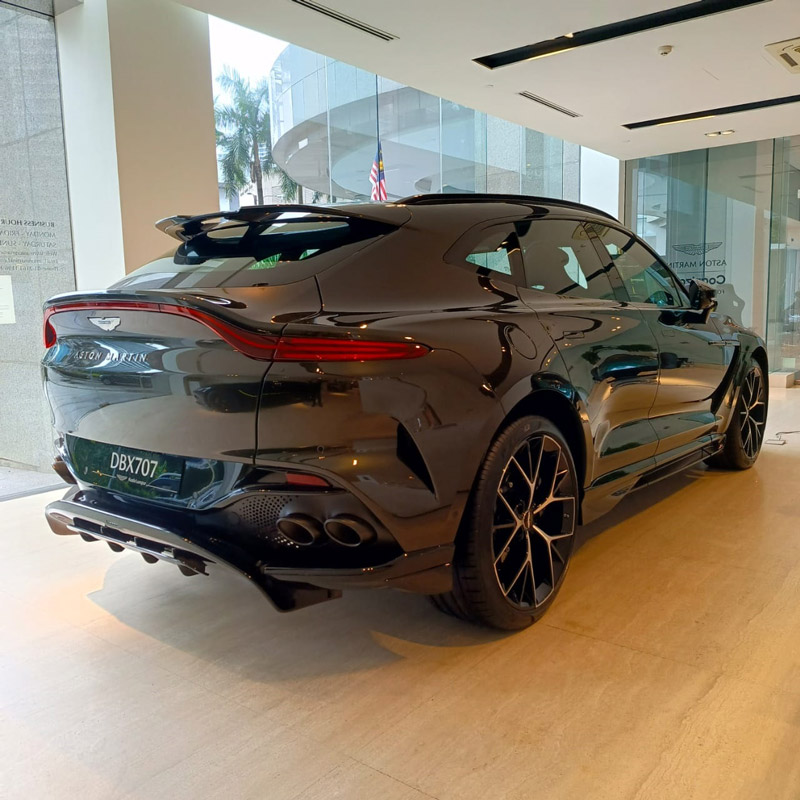 Beautiful design flows from the front to the rear! 
The DBX707's top speed is a breath-taking 310kph (193 mph), a remarkable feat for an SUV of its size and class. Engineered with precision and finesse, the DBX707 delivers a harmonious balance between performance and drivability, ensuring every journey is a thrilling and captivating experience.
Breath-taking Design
Exuding Aston Martin's signature elegance, the DBX707's design is a symphony of beauty and functionality. Its sleek, aerodynamic lines blend seamlessly with the commanding SUV stance, creating an imposing yet refined presence on the road. Crafted with lightweight materials, the DBX707 achieves a perfect equilibrium between strength and agility, resulting in remarkable handling capabilities.
The interior is a sanctuary of luxury and comfort. Lavish hand-stitched leather upholstery, premium wood accents, and exquisite craftsmanship envelop passengers in an ambiance of opulence. State-of-the-art technology seamlessly integrates with the plush interior, providing an unrivalled driving experience.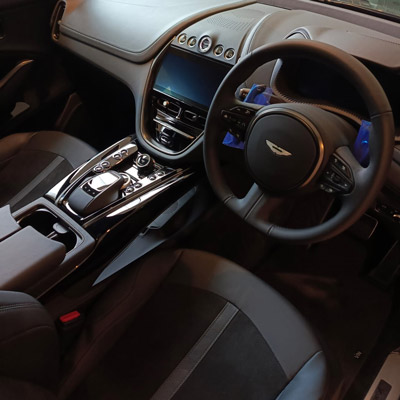 Beautiful and well built high quality interior exudes great craftsmanship.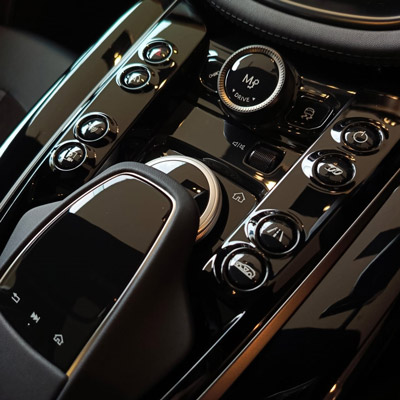 Center console with controls, all within reach.
Advanced Technology
As Aston Martin's flagship SUV, the DBX707 incorporates the latest technological innovations. An intuitive infotainment system, interactive digital displays, and a cutting-edge sound system are just a few of the features that elevate the driving experience to unprecedented heights. Advanced driver-assistance systems ensure safety and convenience, making every journey both secure and enjoyable.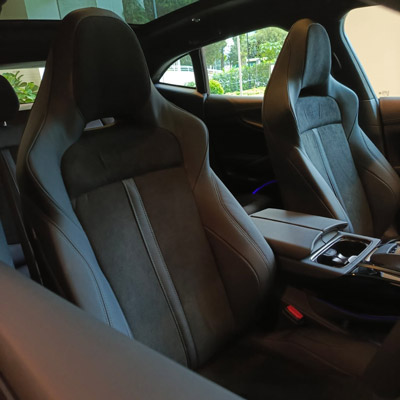 Comfortable seats with Alcantara and leather that gives excellent support when on the go.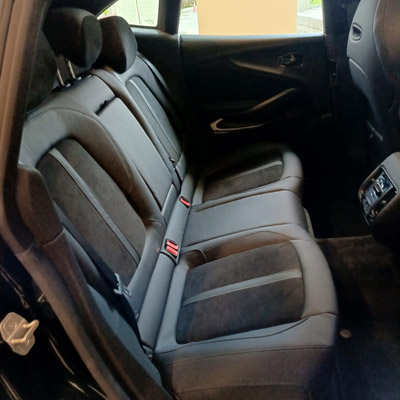 The luxury and comfort continues to the rear seats; with good legroom.
Tailored Personalization
One of Aston Martin's distinguishing characteristics is its bespoke approach to customization, and the DBX707 is no exception. Discerning customers can personalize their DBX707 to their exact specifications, selecting from a vast array of premium materials, colour options, and exclusive finishes. The result is a true reflection of the owner's tastes and preferences, transforming the DBX707 into a bespoke work of art.
Limited Edition Rarity
As a pinnacle of engineering and craftsmanship, the Aston Martin DBX707 is produced in limited quantities, ensuring exclusivity for its discerning owners. Each DBX707 is meticulously crafted, undergoes rigorous quality checks, and embodies the essence of Aston Martin's legacy.
Large sunroof that provides a view of the skies be it day or night.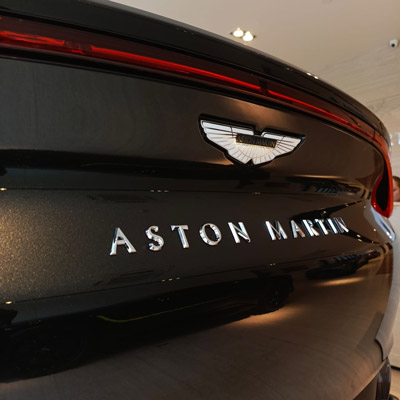 Aston Martin, a marque of British quality and luxury.
A Car For Your Collection
The Aston Martin DBX707 is a triumph of automotive engineering, embodying the perfect fusion of luxury and performance. With its formidable power, breath-taking design, advanced technology, and bespoke personalization, the DBX707 sets a new standard for luxury SUVs.
For those seeking the pinnacle of automotive luxury, the Aston Martin DBX707 stands as a testament to the unwavering pursuit of excellence by one of the world's most esteemed automakers. As a limited edition rarity, this extraordinary SUV represents the epitome of automotive artistry, making it a true collector's dream and an unrivalled driving experience for those fortunate enough to experience its indomitable allure.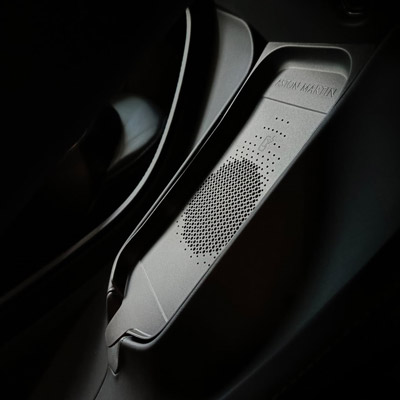 Comes with built in wireless charger.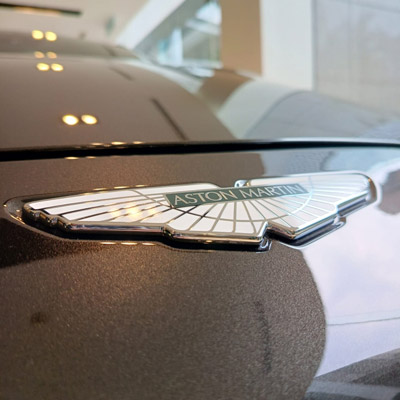 Every badge is handcrafted for excellence, and every Aston Martin model comes with a badge unique to itself.
Additional Information
Aston Martin DBX 4.0l Bi-turbo V8
Exterior: Minotaur Green
23″ Fortis – Gloss Black DT
Carbon Ceramic Disc
Five door SUV
Bonded aluminium bodyshell
Aluminum & composite body panels
Power: 707 PS / 697 BHP at 6000 rpm
Torque: 900 Nm / 2600-4500 rpm
Acceleration: 0-100 km/h – 3.3 second
Maximum Speed: 310 km/h (193 mph)
Transmission:
ZF 9-speed Automatic Gearbox with multi-plate wet clutch
Lightweight single piece hollow carbon fibre propeller shaft
Price: RM 1,308,000.00 (Excluding Duties & Tax)
For further information: Alex Tan
Contact: +60 17-333 9898
Showroom: Aston Martin Kuala Lumpur 
Tower 1, Ground Floor, Lot 1.3, Etiqa Twins, No. 11, Jalan Pinang, 50450 Kuala Lumpur, Malaysia.
Luxury Lifestyle Magazine For The Affluent