Luxury Lifestyle Magazine For The Affluent
Experience Flying As A Co-pilot
Should you be one who has done it all and are now wondering, what else is there to do here in Malaysia. Why not try flying as a co-pilot? Such an experience is both fun and unique, especially when the plane used is the Super Petrel Amphibious biplane.
An amphibious biplane is an aeroplane that can take off and land on both land and water. The Super Petrel is light amphibious biplane and is designed to do just that. It is a fun plane to fly. If you've got a pilot licence and are looking for a light fun plane to own, the Super Petrel is certainly one to consider.
"We flew around the Tun Razak Exchange area. We were flying above the Petronas Twin Towers and KLCC…"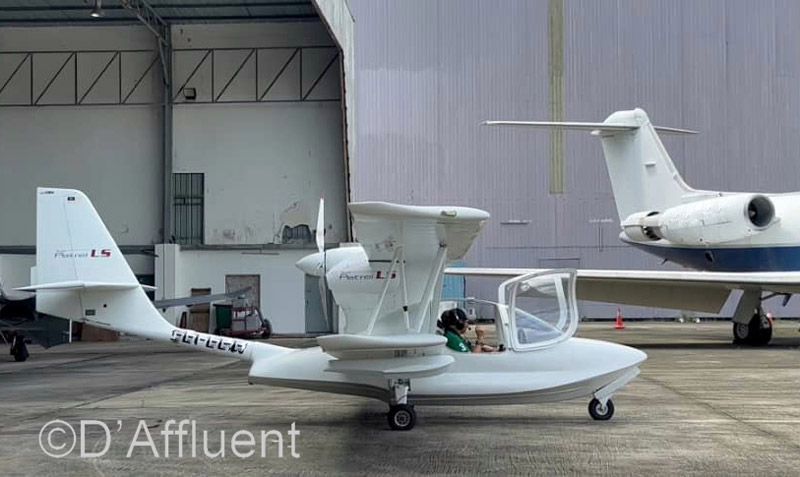 The awesome and fun Super Petrel LS amphibious bi plane.
I have always wanted to be a pilot but a barrage of things put a dink in that dream of mine. I was not given the green light to pursuit this dream when I was growing up. Finding out that fun flying experiences are available here in Malaysia came by chance.
I stumbled upon someone wearing a pilot's uniform one day and asked him where he was flying to. He replied that he is a flying instructor. The conversation soon changed when I told him that I have always wanted to be a pilot. As we continued chatting, I was invited to try flying in a simulator of which he was in charge of.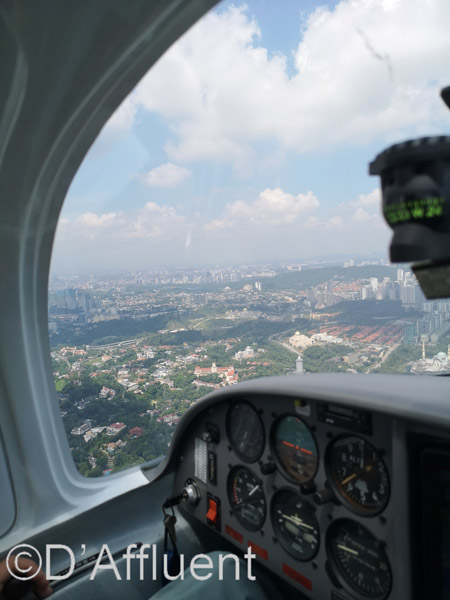 Flying over Mont Kiara, Kuala Lumpur.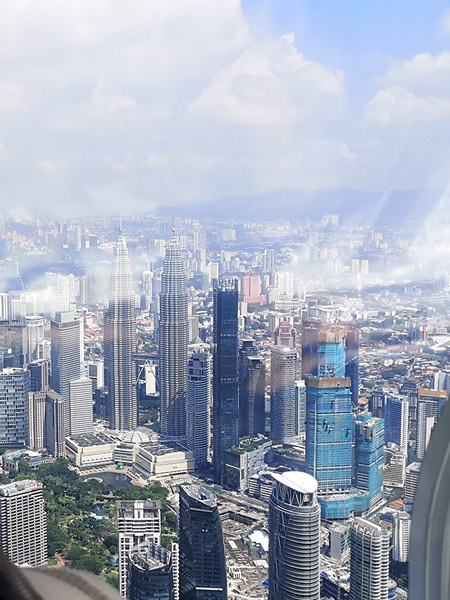 The amazing Petronas Twin Towers in Kuala Lumpur.
Researching further, I chanced upon One Day Pilot, a company that offers co-pilot flying experiences. I decided to research further. I then learn that they offer two types of flying experiences. One is a flight around a certain section of Kuala Lumpur city. The other is a touch and go, water landing experience. I called them up and arrangements were made.
I flew from the Sultan Abdul Aziz Shah Airport in Subang to Kuala Lumpur; a 30 minutes experience (including holding at at the runway). We flew around the Tun Razak Exchange area. We were flying above the Petronas Twin Towers and KLCC. The sights from about 1,500 feet above sea level are amazing. The experience too is an amazing one.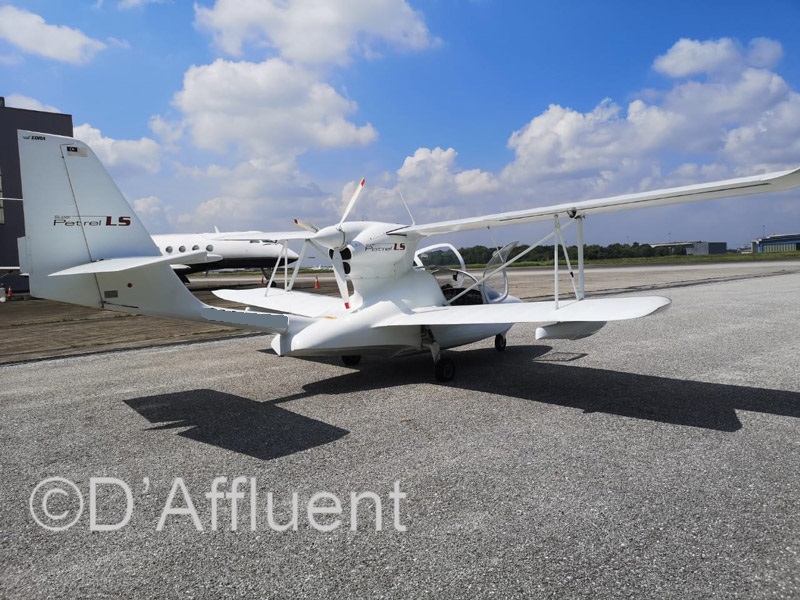 Super Petrels are some of the easier planes to maintain. They are easy to fly too.
Upon landing I decided to get into the aviation industry. That will be for another article. I also flew to Klang, the royal town of Selangor, on another trip to experience landing on water. The experience was an amazing one. The feeling of landing on water and landing on land is different. Taking off from water and land too is different. On water, the Super Petrel acts like a huge jetski.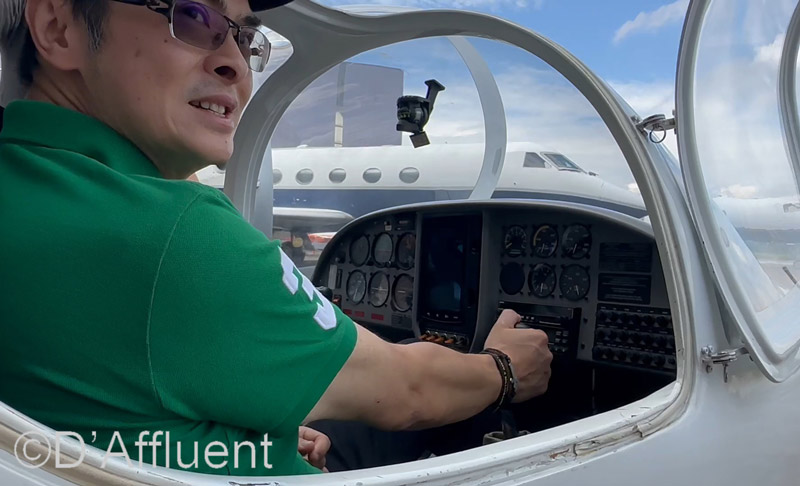 The cockpit of the Super Petrels LS.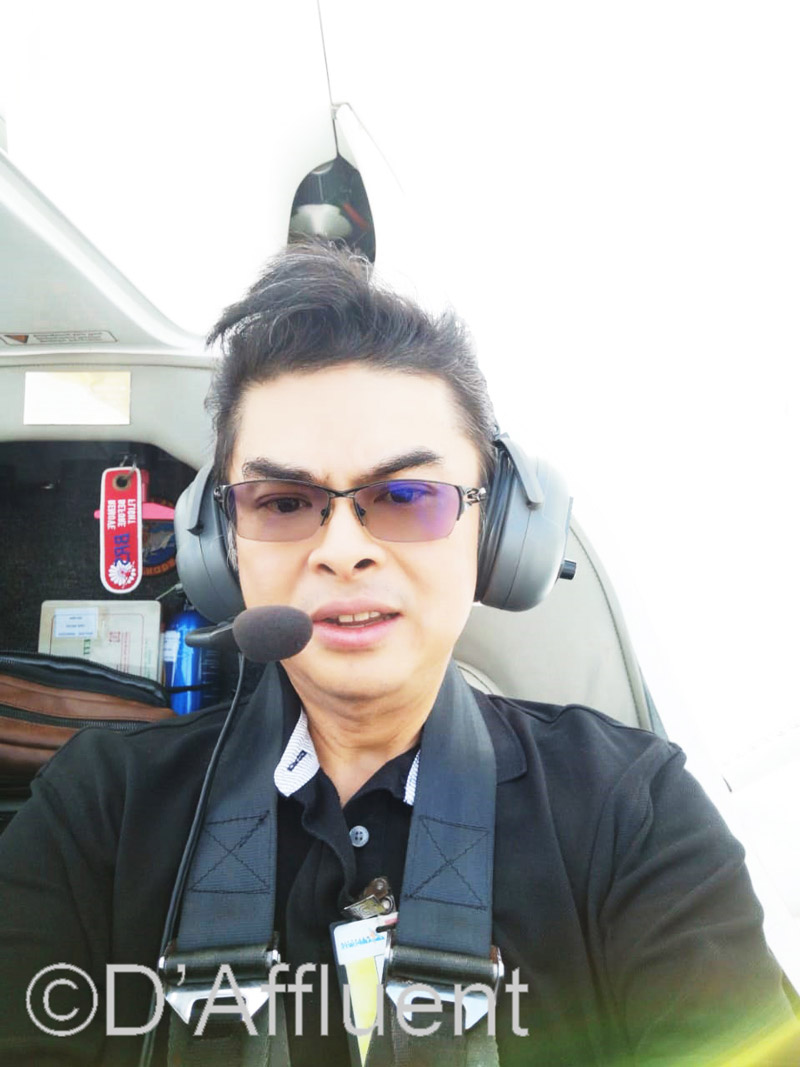 If you have not experienced flying in an amphibious plane, do give it a try.
Being an avid traveller, I have flown many times to many places; this experience is one of a kind. Flying in the cockpit as a co-pilot is a special experience. Taking off and landing on water too is a special experience.
Should you be interested to experience flying ad a co-pilot, do get in touch with me or One Day Pilot.
Contact Information
Phil Foo: +6012 883 1628
Email: phil@pockezine.com
Website: Oneday Pilot 
Luxury Lifestyle Magazine For The Affluent