Luxury Lifestyle Magazine For The Affluent
Gulfstream G700 And G600 Breaks International City-Pair Flight Speed Records
It has often been said that time is money. With that in mind speed is one important factor when jetting from one place to another. Gulfstream's G700 and G600 are breaking speed records.
Flying from city to city in a jet is certainly time saving. The faster one gets from one city to another, the more time one gets to save. Reducing travel time has other benefits too, for the busy executive as well as at the flight crew. Reduced travel fatigue, safety, longer periods between scheduled maintenance visits, and higher potential aircraft value are just some benefits with shorter travel times.
Gulfstream has been breaking international city-pair flight speed records recently with both the all-new Gulfstream G700 and the award-winning Gulfstream G600. The international city-pair speed records broken are between locations in the United States and Riyadh in Saudi Arabia. Prior to that, the Gulfstream G700 broke records between Savannah to Doha in Qatar; Doha to Paris; and Paris to Savannah in September 2021.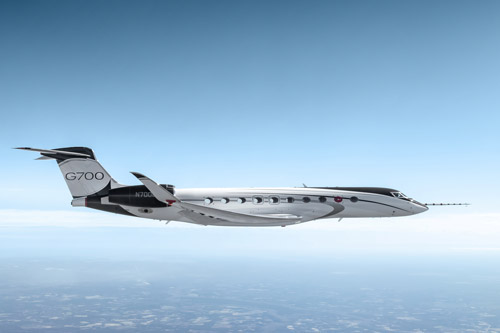 The G700, midflight; breaking international city-pair flight speed records.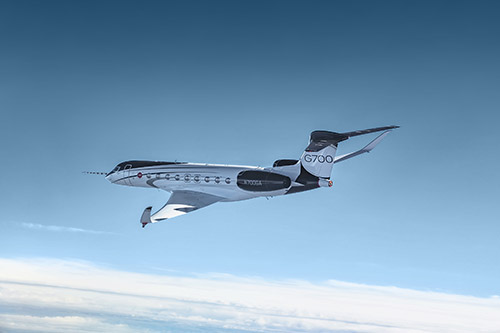 A beautiful jet the G700 is.
On 23rd Oct 2021, the fully outfitted G700 production test aircraft set a record from Houston, Texas, to Riyadh. The distance flown was 7,172 nautical miles or 13, 283 kilometres; its longest-distance flight to date. Average speed on the flight was Mach 0.87. Total duration was just 13 hours and 40 minutes. This was achieved using sustainable aviation fuel.
On the same day, 23rd October 2021; the G600 departed Washington, D.C., and flew 6,146 nautical miles or 11,382 kilometres to Riyadh ad an average speed of Mach 0.88. The G600 took a total flight time of 11 hours and 39 minutes; another city-pair record.
The G700 ready for takeoff.
The G700 and G600 also set more city-pair speed records on their return trips to the U.S. On Oct. 29, the G700 connected Riyadh with Savannah in a record 13 hours and 55 minutes, flying 6,507 nm/12,051 km at an average speed of Mach 0.875 while operating as high as 51,000 feet at Mach 0.89. The G600 illustrated its capabilities by connecting Riyadh with Teterboro Airport in New Jersey and set another record, flying 5,915 nm/10,955 km in 12 hours and 56 minutes at an average speed of Mach 0.85.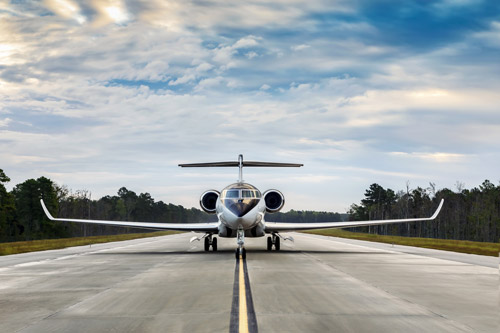 The G700 as seen from the front.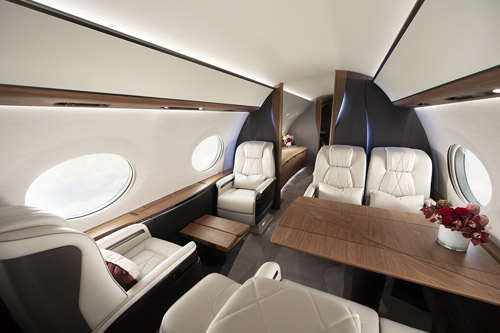 The luxurious cabin of the G700. The cabin can be configured differently.
While the G600 has set more than 20 speed records. To date, more than 50 G600s have been delivered to customers around the world since the aircraft entered service in 2019. As for the G700, deliveries are said to be in 2022.
"Gulfstream's next-generation aircraft truly raise the bar for high performance, innovation and cabin comfort. These city-pair records showcase the ability of our aircraft to help our customers reach their destinations faster. The G700 is the most spacious, best-performing aircraft in the business-jet industry, and we look forward to its entry into service, and for the G600, our customers are seeing first-hand what the aircraft can do for them, and its popularity continues to grow around the world."
Mark Burns, president, Gulfstream
The record-breaking flights showcases Gulfstream's commitment to reducing carbon emissions. For the Savannah to Doha flight, Gulfstream fueled the G700 with a blend of sustainable aviation fuel. Carbon offsets are being applied for both flights.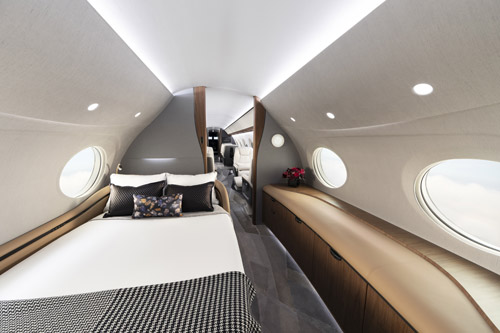 A room in the G700, provides for much needed rest during flights.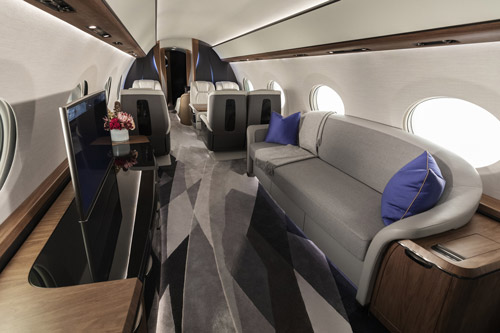 A place to sit back and enjoy the inflight entertainment.
The G700 has the most spacious, innovative, and flexible cabin in the industry. It can be configured for up to five living areas with options for an ultra-galley with 10 feet of counter space; a dedicated crew space; an entertainment and presentation area; six-place conference and dining area; and a grand suite with shower.
Interior elements include the G700's award-winning seat design and all-new ultra-high-definition circadian lighting system complemented by the Gulfstream Cabin Experience of 100% fresh, never recirculated air, the industry's lowest cabin altitude, whisper-quiet noise levels, and 20 panoramic oval windows.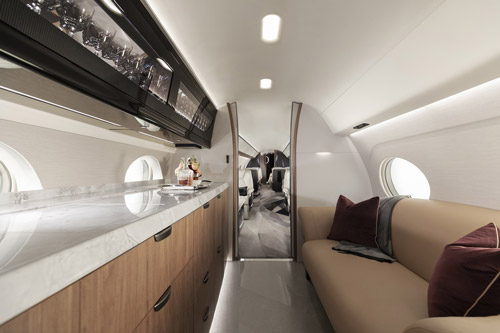 A luxurious pantry inside the G700.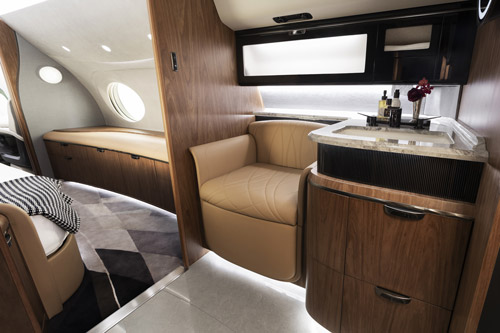 A nice place to refresh while flying.
Gulfstream's sustainability goals encompass three pillars – energy and emissions, operations, and culture and learning – and are in line with industry goals established by the National Business Aviation Association, the General Aviation Manufacturers Association and the International Business Aviation Council to reduce carbon emissions, improve fuel efficiency and pursue carbon-neutral growth.
*Photos courtesy of Gulfstream Aerospace Corporation
Luxury Lifestyle Magazine For The Affluent