Luxury Lifestyle Magazine For The Affluent
TUMI "Essentially Beautiful" 
Fall 2023: TUMI 19 Degree Collection and TUMI Georgica Collection
TUMI is a brand name synonymous with tough long lasting quality. It is well known to avid travelers and high flying executives to whom supreme quality takes importance over price and quantity. As an avid traveler myself I have TUMI bags that have been through sand, heavy storms, and snow; and have never failed.
TUMI recently launched the "Essentially Beautiful" Fall 2023 collection showcasing TUMI's new colorways within the brand's iconic TUMI 19 Degree collection, and TUMI's women's Georgica collection.
"This season, TUMI will bring a colorful twist to the collection with new colors and textures…"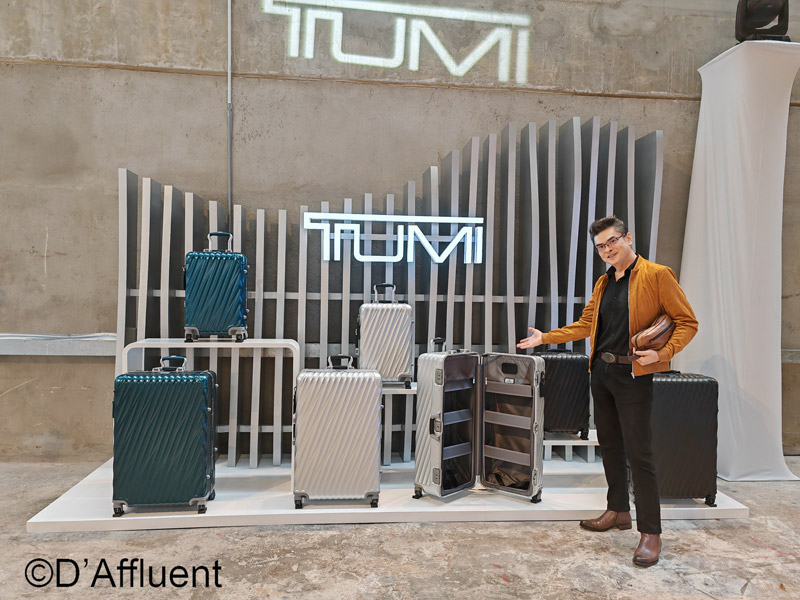 TUMI 19 Degree Aluminum Collection.
TUMI 19 Degrees Collection
Featuring returning TUMI Crew members, Formula 1 driver Lando Norris and pro-footballer Son Heung-min; TUMI's 19 Degree collection showcases the ways that precise engineering takes us to new heights, highlighting the seemingly small details that lead to outstanding performance. The TUMI 19 Degree Aluminum collection are expertly designed maintaining TUMI's core language of toughness, well built, and smooth motion of its wheels.
Apart from the 19 Degree Aluminum collection, TUMI also showcased the 19 Degree collection with luggage shells made from post-industrial recycled polycarbonate and lining made from post-consumer rPET (recycled plastic bottles).
This season, TUMI will bring a colorful twist to the collection with new colors and textures, including red, hunter green, blush and deep plum in addition to two textured colorways.
TUMI Georgica Collection
Acclaimed singer-songwriter and actress Reneé Rapp brings the strong yet soft juxtaposition of TUMI's new Georgica collection to life. TUMI Georgica speaks a language of minimalistic sophistication to modern women. Being supple and lightweight; TUMI Georgica collection showcases beautiful totes, backpacks, laptop sleeves and cross-bodies in black and taupe colorways.
Crafted in natural grain pebbled or smooth leather, the Georgica collection is effortlessly chic while maintaining TUMI's dedication to quality, essential function, and versatility.
"At TUMI we find beauty in elements that aren't typically thought of as beautiful, from the smooth glide of the wheels to the resilience of 19 Degree's aluminum," said Victor Sanz, TUMI's Creative Director. "Through the 'Essentially Beautiful' campaign we see these moments shine through in a way that is effortless and technical while remaining beautiful at the same time."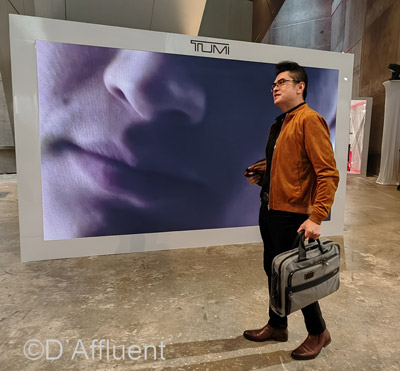 One of my favourite TUMI bags. Great when I travel for business.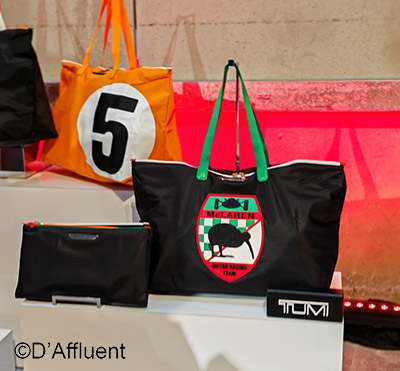 Other TUMI collections such as the awesome TUMI McLaren collection on display at TUMI's 2023 Fall Collection launch party.
The new Fall collections are already available at TUMI stores worldwide, and also at TUMI.com. Follow along to see all of the ways TUMI brings essential beauty to its products @TumiTravel.
Luxury Lifestyle Magazine For The Affluent